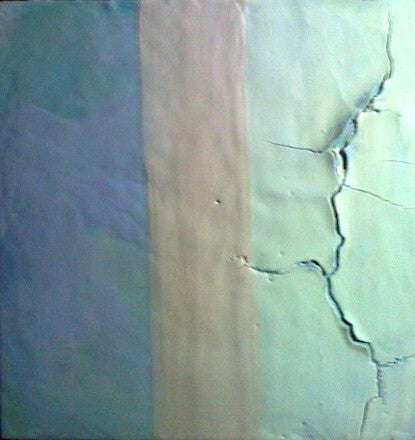 CRACK!
NEW SUPPLIER!  Contact: PacificEncaustic@yahoo.com
PacificEncaustic@yahoo.com is Kate Gordon, using the Evans Encaustics recipe and method, providing the best encaustic medium, High Shine topcoat, and Crack!  

CRACK! is a topcoat which will create fissures and large cracks in your painting. It is made of all natural waxes and is fully compatible with all wax medium and encaustic paints.
After you have applied a good base of encaustic medium or paint, melt the CRACK! and paint it on the areas you want to crack. 
Be sure to fuse thoroughly.
Cracking will appear as the surface cools.
Color may be added to the area of the CRACK!, best done after the effect is achieved, and painted on with care.
Practice on a sample area to see how deep your cracks will go. 
Take extra care when shipping in cold weather as the cracked areas are more fragile and susceptible to the cold. In normal safe art conditions, well fused wax is permanent.A brick of CRACK! weighs one half pound.


Feel free to contact me, hylla@comcast.net with any questions, anytime.
---
We Also Recommend