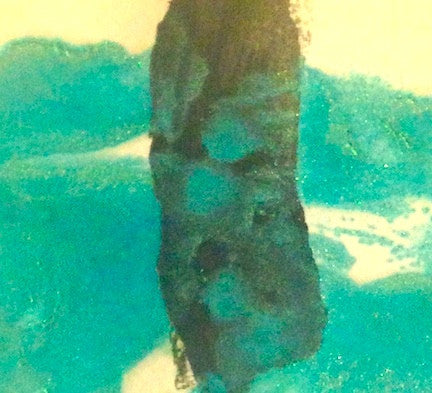 Glowing Teal Paint Stick™
NEW Fall 2015
Glowing Teal is a dynamic color for painters and printmakers, having a gold glow that appears to sit atop a very rich translucent teal body.
Color is shown painted on white and across a stripe of black Holy Grail.
Paint Sticks™ and Minis are very heavy concentration of fine artist grade pigment, held together with USP white beeswax. There are no fillers or oils, no synthetic or petroleum waxes in any Evans Encaustics products.
Break off a piece of the Paint Stick™ and melt it with at least double the quantity of medium. More medium will extend the color while maintaining the integrity of the paint.
Paint Sticks™ and Minis are exceptional when used directly on a hot palette for monotypes and other works on paper.
---
We Also Recommend