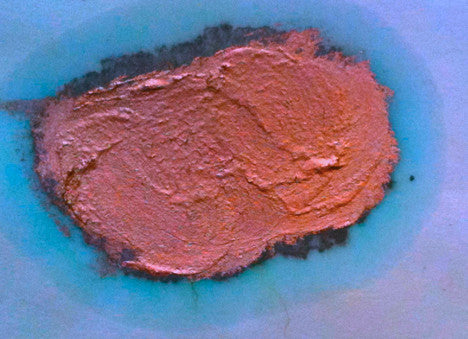 Platinum Rose Mini 17ml
Special Effect Paint Sticks™ are super-concentrated encaustic paints, especially useful when creating encaustic monotypes.
Platinum Rose is metallic shimmer of visible silver with pink champagne tones. The halo is minty green.
Note: On raw absorbent paper the mass tone lands and around that a halo sometimes forms of the contrasting color, a light mint green. Paula Roland uses that halo to great effect. The reason these are separate from Metallics is that these should not be used for brush painting on panels. If that green can't flow onto the paper, it has the potential to rise to the surface over time and look rusty. It is actually bronze metal, after all. The bleed on paper removes a chance of that rusty look on the surface.
-- H. Evans, paint maker
---
We Also Recommend